Welcome to the Kowen Trail Run trail marathon – where you can challenge yourself while taking in the scenic views! This page contains the following information:
course map
elevation profile
course description
race video
course relive video
GPX file.
Course map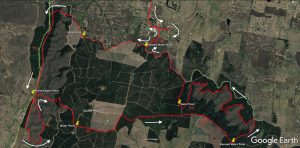 Elevation profile
Total elevation = 1,400 metres

Course description
Course video
Many thanks to Kelvin Peh for sharing his video of the 2018 marathon event with us.
Course relive video
GPX file