Moonlighter Course information
Welcome to the Kowen Moonlighter – where you can spend a night on the trails. This page contains the following information about the course:
course map
elevation profile
course description
race video
course relive video
GPX file.
Course map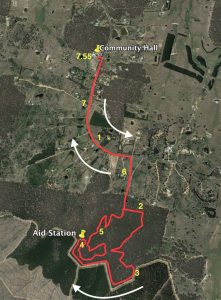 Elevation profile
Total elevation per loop = 230 metres.

Course description
Race video
To come.
Course relive video
GPX file.