Welcome to the Kowen Trail Run – New Year's Resolution Run 12 km trail run. In this page you will find:
event program
course map
elevation profile
course description
course video
relive video
GPX file.
Please note: Our web server is not able upload GPX files onto the website. Refer to the Kowen Trail Run Facebook page for access to the GPX file for this course.
Race Information
Event program
5:30 am – Registration opens
6:30 am – 21.1 km trail half marathon start
7:30 am – 12 km trail run start
9:30 am – Presentation
Please arrive 40 minutes before the start of your event to facilitate bib collection etc.
Course map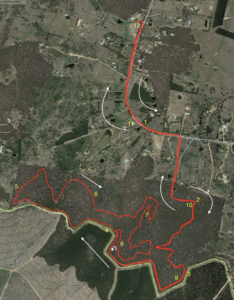 Course Description 
Elevation profile

Course videos
GPX file
GPX files are available upon request via the contact page. Ask and you shall receive.